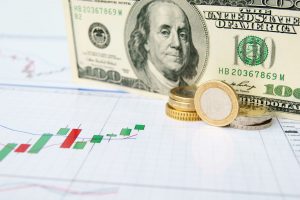 While many people are concerned with the increasing demand for cryptocurrency regulation by various central banks and governments, the actual events unfolding in the world may also drive the need for increased regulations. More cybersecurity issues, including large thefts, are occurring using some types of blockchain technology.
One of the most interesting stories in cryptocurrency regulation news is the link the US government has made between the theft of over $620 million in cryptocurrencies by the Lazarus Group. The Lazarus Group is linked to the North Korean government and has been indicated in other types of financial and cybercrimes.
The Relevance to Cryptocurrency Regulation News
People who follow cryptocurrency regulation news know that the biggest reason governments want increasing regulation over cryptocurrencies is the concern about the use of these funding sources in terrorist organizations around the world. This includes government-sanctioned illegal and illicit activities.
The group allegedly used the Ronin blockchain associated with a video game to access and steal the funds in a $625 million Ronin bridge attack in the spring. This was widely reported in crypto news articles and stories and has just recently been tracked by a specific digital wallet used in the Ronin bridge attack.
It is important to note that the US continues to be just one of the countries pushing for increased regulation. The ability to have greater regulations could be instrumental in tracking these types of cyberthefts and identifying illicit activities by government sanctioned or independent groups using blockchain technology for illegal activities.
To find out more about the importance of cryptocurrency regulation news and how it impacts the markets, read our latest articles on Blockchain Asset Review. The website is free to use with no membership required at Sitename.